It's that time of year again! Your favourite. You know, the one with the sequins and the sparkles and the dodgy English accents… No?
Okay, fine, I'm talking about Eurovision. Whether your office is into this phantasmagoria of glitter, traditional costumes and key changes, it never hurts to inject a little fun into the workplace. Even if your colleagues won't get a sweepstake going, you can at least subject their stomachs to a bit of Euro-enthusiasm.
Here are some highly sharable Euro-themed recipes, each sure to make you the most popular person in the office.
Frikadeller
Talk about food bringing countries together! Known variously as frikadellen, buletten and fleischpflanzerl, these tasty meatballs originated in Denmark but have since wormed their way into the national cuisines of Germany, Austria, Norway, Russia, Ukraine, Latvia, the Netherlands and even South Africa.
Frikadeller are traditionally made from veal, pork or beef – blending is permitted – as well as onions, eggs and either breadcrumbs or flour. They take a negligible amount of time to make, at sub-thirty minutes, and you're not going to find a meat-based dish easier to pass around. Frikadeller? More like frickin' tasty!
Kopytka
Wanna kill three birds with one stone? Kopytka dumplings – or 'little hooves' – feature in Polish, Belarusian and Lithuanian cuisine. They offer a sharable, carb-loaded alternative to Italian gnocchi. A traditional Polish comfort food, kopytka will serve just as comforting a function when used as a propitiatory offering to an angry boss.
Made with plain flour, potatoes and egg, kopytka can be combined with mushrooms or other savoury flavours – as in this tasty Jamie Oliver dish – or sweet sauces for a dessert-style offering.
Barmbrack
Ireland have won the Eurovision more times than any other country. It's only fitting, then, that they be honoured in gastronomic form via this traditional sweetened bread, usually consumed around Halloween. Yes, we know it's May – ßwho are you, the food police?
Barmbrack – a sort of fruit loaf – is baked with all the usual bready things plus spice, milk, mixed dried fruit and candied peel. Want to go all-out traditional? Add a pea, a stick, a piece of cloth, a coin and a ring at random into the mixture. According to Irish fortune-telling wisdom, the person who gets the pea won't marry this year, the stick means an unhappy marriage, the cloth means poverty, the coin riches and the ring a wedding with twelve months.
Mark from accounts still won't look your way, you say? A ring in the barmbrack may be just the way to tell him you care. If he chokes, take it as a sign it wasn't meant to be.
Turkish Delight
No, I don't mean pop down the road and buy a pack of Fry's. Making Turkish Delight is a rewarding and potentially creative exercise, allowing for all sorts of flavourings. While rose is the traditional, there's nothing to stop you shaking things up with nuts, mint or even carrot-flavoured jellies.
Although recipes on the net make various demands of the chef (mastic crystals?), what you're definitely going to need is lots of sugar, some cornflour and – erm – more sugar.
If you're willing to stir a pan for up to an hour in the same direction, opt for a traditional recipe. If your love for your colleagues doesn't extend quite so far, gelatin will do just fine. Just don't expect everyone to enjoy your belly dancing as much.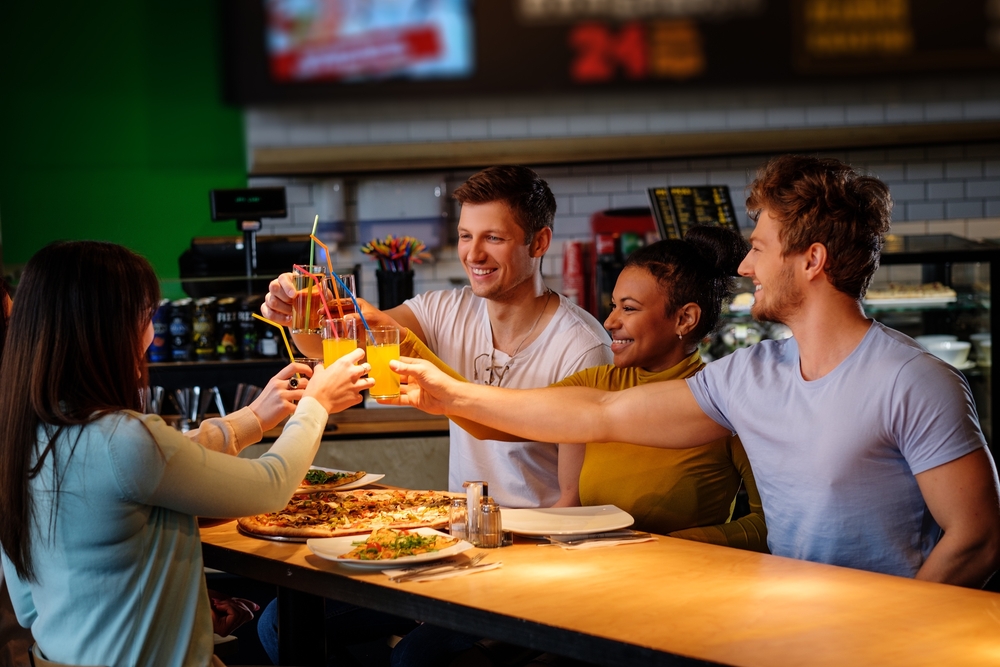 Torta Tre Monti
Heard of the Most Serene Republic of San Marino? No?
Well it is actually a country – a landlocked one, located in Northern Italy, and boasting the crème de la crème of European membership boons: its own Eurovision performance slot. Although San Marino's cuisine is mostly shared with its surrounding Italy, the Torta Tre Monti is unique to the tiny country and based on the eponymous Three Towers of San Marino.
Although this author couldn't find any recipes online, you can order examples of the torta from La Serenissima bakery in the diminutive country itself. Or improvise a version yourself using chocolate and wafers. Hey, if you don't know what the end product should look like, you can't get it wrong… right?
Kalimotxo
Though your company may not welcome such depredations, no culinary celebration of Europe would be complete without a substantial alcoholic component. While the perfect solution would be the 'Noble Europe' cocktail, as detailed in in Difford's Guide, not everyone has a bottle of Tokai Hungarian wine to hand, and those that do won't be wasting it on their colleagues.
Much easier to pull together is kalimotxo, a half-n-half mixture mix of red wine and cola drink that sounds like a student's wet dream but is actually a celebrated cornerstone of Spanish youth culture. A relatively recent invention, kalimotxo is what happens when you take Spanish adolescents and deprive them en masse of all resources.
Alternative names for kalimotxo include motorină (Romanian: 'diesel fuel'), Kalte Muschi (German: cold pussy) and vörösboros kola (Hungarian: erm, 'red wine with cola'). Pronounce it right though – kaalimocho – and nobody will question the cultural validity of your genuinely European, coincidentally inexpensive concoction.
Ready to forcibly invest your office in the Eurovision madness? Get down to your local butcher – or, let's face it, Tesco – and get cooking today!
Susanna Quirke writes for Inspiring Interns, a graduate recruitment agency which specialises in sourcing candidates for internships and giving out graduate careers advice. To hire graduates or browse the graduate jobs Manchester and London have to offer, visit their website.
Share this article
Popular posts
Register now with StudentJob
Do you want to be kept up to date on the latest jobs for students? Register for free on StudentJob.
Register