Ayup!
For those of you new to Sheffield, don't worry, I'm not flinging Swedish furniture names at you; it's just our little way of saying hello. And if you are new to Sheffield, chances are you're now a Uni of/Hallam student- so welcome! Our vibrant city is known for a lot of things; machinery, music and most importantly, the munchies. Cooking is hard and lectures are long, so if you're in a hurry or just hungover, have a list of the best takeaways Sheffield has to offer.
INDIAN- PRITHI RAJ
Rating- 8/10
Distance from uni halls- 16 mins. Delivery available via phone.
Average price- £7.50 for a medium curry
If you like your spice and don't mind paying a little extra for higher quality, Prithi Raj is the best curry place in the city. A small restaurant with delivery service tucked away in the middle of Ecclesall Road, the store that bills itself as "premier Indian cuisine" sets itself up on a high pedestal and achieves it. Its Shatkora is so spicy, bursting with chillies and spicy garlic, you'll be raiding the nearest Tescos' dairy aisle for sweet relief. If you prefer a milder kind of heat, the Noni is bursting with soft cheese, between the biting roasted onions and crunchy peppers. With a choice of chicken or lamb (and yes, it is actually lamb- no "mysterious miscellaneous meats" here- unless you're dragging a one-night stand along with you), or king prawn for the more exotic/drunk student, Prithi offers the best of Indian cuisine without having to resort to handing out prawn crackers to placate unhappy customers.
Pro-tip- If you're adventurous, make your way through the chef's specials part of the menu; you won't regret it.
SHAWARMA- REAL TASTE
Rating- 7/10
Distance from uni halls- 34 mins, available on Just Eat.
Average price- £3.49 for large shawarma and chips
If you have a taste for everyone's favourite Arabic dish, or just generally have more of a Middle-Eastern palette, you can release your inner Avenger with some Shawarma at Real Taste. Their mixed Shawarma wraps for £4 are skewered, spiced chicken and lamb on a spit and long-cooked, served on freshly cooked bread with salad and sauces; basically, what all kebabs should be. If like me you were raised on the belief that kebabs are the antidote for any hangover (well, maybe not a tequila hangover- nothing can fix that shit), this is the place for you. It's a little out of the way so delivery is best, but the wait is worth it- trust me.
Pro-tip- The family meal, with two shawarma and two portions of chips, is a great choice if you're fancying a food baby; or just know you'll be too hungover to cook the next day.
CHINESE- WILD RICE
Rating- 8/10
Distance from uni halls- 15 mins, delivery available for a small charge.
Average price- £4.50 per item
London Road is a goldmine for Chinese in Sheffield. It boasts no less than 5 different stores, all with their pros and cons; personally, I'd recommend Wild Rice. Their sweet and sour is legendary and I swear their soups could cure any physical ailment known to man. They even manage to make chips that aren't soggy and bland (looking at you, Fy Days. Don't call yourself a fish and chip shop if you fail on half of that promise. Forever mad, y'all.) The prices are great too, meaning it won't break the bank, even after a big night out.
Pro-tip- If you're feeling the death sentence that is the freshers' flu, order the chicken and noodle soup. Works every time.
PIZZA- ECCY'S
Rating- 7/10
Distance from uni halls- 15 mins, available through Just Eat and website.
Average price- 12" large pizza £5- £7
You know those diagrams that say- cheap, fast and tasty- choose two? Eccy's defies all logic and gives you all 3. The pizza takeaway to end all pizza takeaways, they offer delicious cheesy garlic bread; y'know, the kind that melts in your mouth and leaves a string of cheese dripping down your chin, making you look like a drooling mess? Trust me, you won't care about being judged with food this good. Their beautifully seasoned chips are some of the best I've tasted from a pizza place and the variety of toppings on offer for their deep pans and thin crusts is enough to rival chain giants Dominos and Pizza Express. It's also not too far from favourite student haunt Corporation, so if you're feeling the booze, you can easily drag yourself over to Eccy's for a pizza with a side of self-pity (and a bottle of water, hopefully). Don't worry, they're used to worse-for-wear students; no judgement, just deliciousness.
Pro-tip- If you don't fancy pizza, grab one of their grilled kebabs. Meat heaven.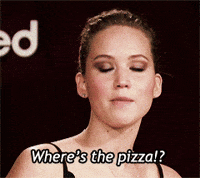 GREEK- KOSTA'S
Rating- 10/10
Distance from uni halls- 17 min, delivery available for orders £12 and over
Average price- £6.00 for wrap and chips
Saving the best for last; let's set aside Brexit for a second and remember what really connects us to Europe- good food. And what better food can Europe offer than the Greeks? (Okay, I may be biased, but I'm sure my Yaya will forgive me). Nominated for Best Regional Takeaway at the BKAs- basically, the Oscars of the takeaway world- Kosta's is beloved for its freshly cooked takes on traditional Greek cuisine, from Kofta to Gyros. It mixes traditional takeaway offerings of pizza and garlic bread with more adventurous traditional Greek toppings and sides that follow the beloved recipes so closely it might as well have been made in Mána's kitchen. If you're looking for food to make you feel weirdly homesick, this is heaven.
Pro-tip- Greeks make the best food. That's it. That's the tip. You're welcome.
There you have it! The best fast food Sheffield can offer on a tight budget. Whether you're looking for spice to blow your face off or pizza to fall asleep with like a clingy ex, there's something for everyone in our beautiful city. Besides, if all else fails, Dominos offers a 35% student discount. Sorted!
Kat Padmore is a writer, filmmaker and A-Level student at Hillsborough College, studying Film, Media and English Literature.
Share this article
Popular posts
Register now with StudentJob
Do you want to be kept up to date on the latest jobs for students? Register for free on StudentJob.
Register