Want to know about working at StudentJob?
Located near Amsterdam, we are a group of young international people looking to take over the European job market!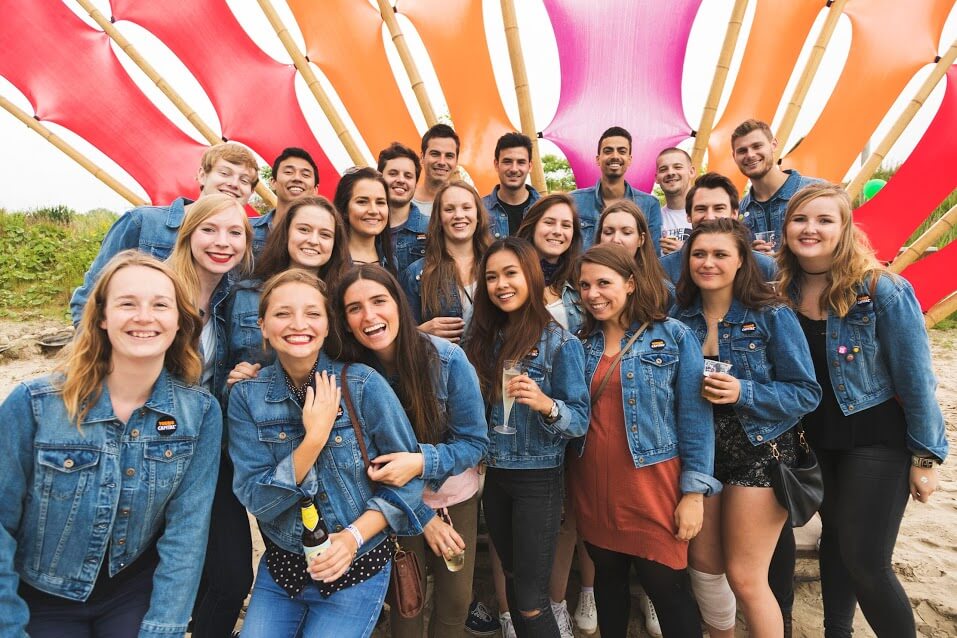 The StudentJob International team
The best thing about working at StudentJob? Everyone says it's the work environment! Our teams consist of open-minded people that love traveling so much that they left their home country to work with us. We're a close group that enjoys spending time together after work as well.
Our 3 departments work together to achieve the ultimate goal: getting the best vacancies onto the websites so that students and graduates can find a job that suits them perfectly.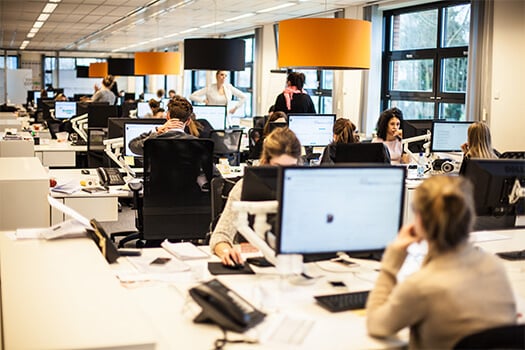 The sales team
With one sales team per country, your new team will feel like a home away from home. Together you'll help clients whenever they have questions, but you'll also contact new clients to convince them to choose us. During your time at StudentJob your talent for finding out what clients are really looking for will get better and better; it's a great start to a career in sales!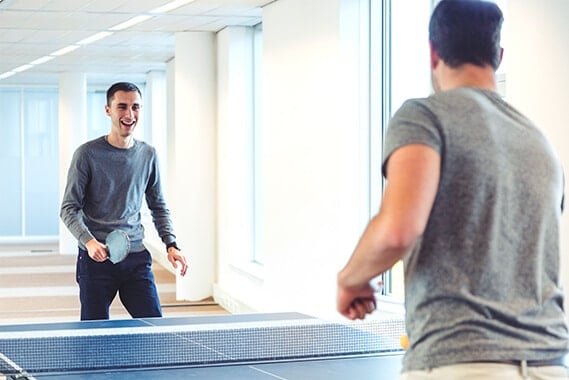 The recruitment team
The recruitment team inspires our StudentJob visitors to work abroad. Is a company looking for German speakers in Portugal? No worries, our recruitment team will find them! Working in recruitment means you'll get to talk to a lot of candidates, do Skype interviews and choose the best people to introduce to the client. The best part? Knowing that the candidates you helped get a job are going to have the time of their life!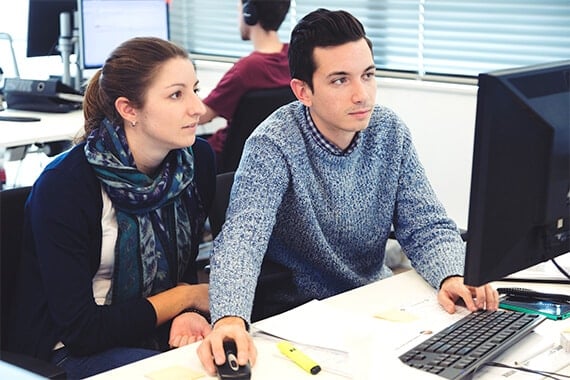 The online marketing team
Want to know what's happening on the website? Ask online marketing! This team is in charge of getting more website visits, registrations and applications. The tasks are diverse and you're free to fill in your day as suits you best: one hour you can be writing texts for the website, the next you're analyzing data. You'll get a lot of training right from the start and will keep on learning via our monthly projects, so that in the end you'll know all about SEO, Google Analytics and online marketing in general.
Meet your colleagues
"What I like most about working at StudentJob? My colleagues! They're diverse, international and together we work hard to achieve our goals. Pretty much everyone moved abroad for this job, and that really creates a bond between us."

Esther van Rooijen, recruiter StudentJob Netherlands

"I was lucky enough to find my placement through the StudentJob website and I now work as an Online Marketing Intern for StudentJob UK in the Netherlands. My favourite thing about working for StudentJob is all the great people I've met and the freedom I get to try new things! It's a fantastic company to work for and I would recommend anyone to apply for an internship with them.

Saffron Shergill, Online Marketing

"One of the things I love about StudentJob is how my colleagues brighten up my days! I love the international atmosphere and diversity and how well everyone gets along. It doesn't matter if you're an intern, team captain or work part time, everyone is an equal part of the team. It feels great knowing your colleagues support you completely."

Zoe Miller, Accountmanager Studentjob UK

"There are several things I like about working at StudentJob. First of all the great international team, you can learn a lot from. Furthermore, the trust which is given to you that you also can handle big clients yourself. And the most important one it doesn't matter what happens you always can rely on the support of your colleagues."

Karen Burandt, International Recruiter
Want to be part of our team?
You will have endless fun whilst learning new skills in a creative environment. Start your career in online marketing, recruitment or sales with StudentJob!