Your exams are over, you've handed in your essays, packed up your room, and headed home for the summer. Congrats, you made it to the end of the year!
Maybe you'll be working the summer away to earn some extra cash, but if not you might end up bored and broke pretty fast. So if you can't go out because you have no money, what are you supposed to do? Watch back-to-back reruns of Come Dine With Me all day?! Definitely – but once you've watched every episode twice and the fun is wearing off, here are some alternative ideas...
Local Events
Summer is prime-time for outdoor events: beer festivals, fairs, open-air cinemas and theatres, live music and outdoor sports. Unfortunately bigger affairs like festivals can be pretty pricey, which is why it's worth keeping an eye out for things going on in your local area.
Smaller, lower budget events generally have lower admission fees (or sometimes none at all) and you might just discover some hidden gems right on your doorstep. If you can find events with concession tickets for students, even better.
Volunteering
If you don't have a summer job, volunteering is the most productive thing you can do to keep yourself occupied without frittering away your student loan.
There are all kinds of roles available, and it's worth taking your hobbies and interests into account in your search: if you're going to work for free, you might as well try to find something you'll enjoy. Into writing? See if your local magazines are looking for articles. Always wanted a pet but can't have one? Animal shelters are always on the lookout for dog-walkers assistants to help care for their animals. Want to get behind-the-scenes at sports or music events free of charge? Marshalling and stewarding work could be just what you're looking for.
Working holiday
"Work" and "holiday" are two words that don't normally go together, but if you like volunteering and want to explore new places, working holidays are definitely worth considering. However, many programs will take you abroad and – although they're a great experience – travel expenses can stretch a student budget before you've even arrived.
Luckily, thanks to organisations like the National Trust there are plenty of UK-based working holidays for you to get your teeth into. The trips they offer are between 2 and 7 days long, and you can choose holidays based on the kind of work you'd like to do. You can learn to build walls and fences, maintain footpaths, spruce up botanical gardens, help out at public events, conduct wildlife surveys, and everything in between.
And the best part? Almost all of the working holidays offered by the National Trust will set you back less than £200 (even for 7 whole days!).
The food and accommodation will be pretty basic but they're included in the cost, and you'll be way too busy to empty your bank account on anything else. It won't be glamorous but it'll definitely be rewarding – and worth putting on a CV too.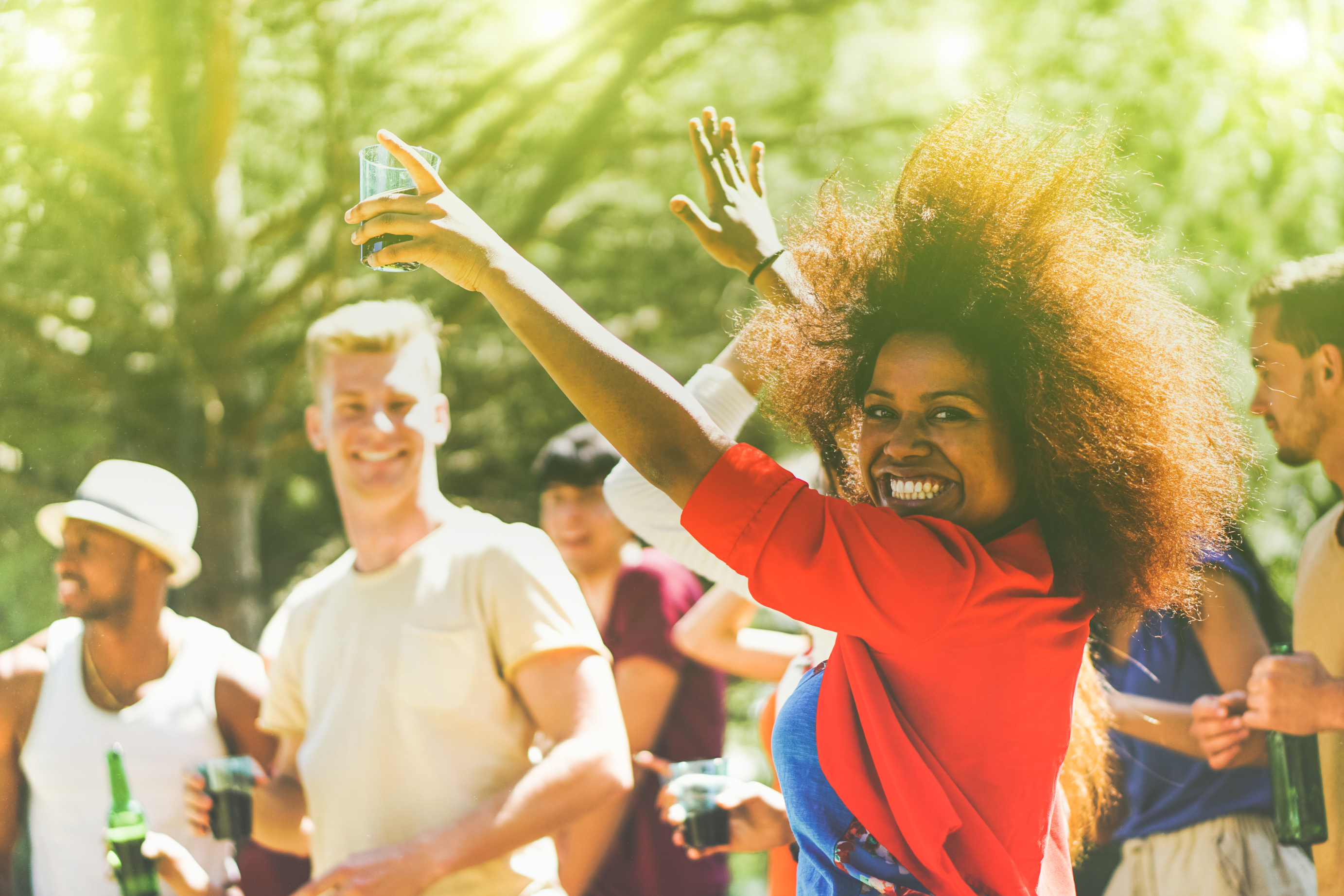 DIY Day Out
Take advantage of the (hopefully) good weather this summer: grab some friends, food, and a drink or two and head out for the day. Play football, go on a bike ride, explore a different part of town, borrow a tent from your parents and camp out overnight, have a barbeque in your back garden, or just lie around in the sun all afternoon.
Making your own food (or even cheating a bit and buying snacks from a supermarket) will be loads cheaper than eating in cafés and restaurants all the time, and you don't need to spend money on activities to enjoy hanging out with friends.
Keep an eye on websites like MoneySavingExpert for deals on days out and lists of free activities. For ultra-cheap travel, try Megabus for nationwide bus services and TheTrainline (who also have a really useful app) for cut-price rail travel.
Interrailing
You've probably heard all about this one already from the self-confessed wanderlusters at uni, but if you want to see more of the world, Interrailing can be a really great way to travel on a budget. There are a few different kinds of Interrail pass, but the Global Pass is the most popular because it'll give you access to train networks in 30 countries around Europe.
One of the big appeals – aside from the reduced price tag for 12 to 27-year-olds – is the flexibility. You're not locked down by a pre-booked schedule, so if your travel plans end up going not-so-smoothly you don't have to worry so much about forking out for last-minute train tickets.
And if you can't squeeze a trip in this year, you haven't missed out: even though Interrail tickets are usually only available to EU citizens, Brits will still be able to use them post-Brexit just like everyone else in Europe.
Jen Anderson writes graduate careers advice for Inspiring Interns, a graduate recruitment agency specialising in matching candidates to their dream job or internship. Click here to browse their London-based graduate jobs, and here for their graduate jobs Manchester page.
Share this article
Popular posts
Register now with StudentJob
Do you want to be kept up to date on the latest jobs for students? Register for free on StudentJob.
Register