Being a student is an expensive business - you have to pay for student accommodation, food and save some money for your personal spending. So, if you are facing financial difficulties, check out our tips on how to save money and enjoy care-free student life.
1. Have a no-spend day
If you're in for a challenge - do a "no-spend" day once a week. Just be strict to yourself and promise not to touch your wallet and any of the credit cards for a day. It may and WILL be difficult to start with, but if you plan the day in advance, do your weekly shop and choose walking instead of getting a bus, you'll do just fine. Besides, the "no-spend" day will let you reflect and plan your spending more responsibly, so next time you'll have a good think before buying that after-lunch snack.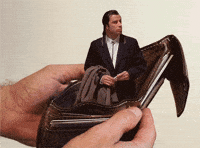 2. Check for student discounts
It would be a HUGE shame not to apply for a UK student card and ripe all the discounts and benefits it has to offer. You can get discounts practically everywhere: Apple, Amazon, ASOS, Asda, and many more. If you want something extra - upgrade your NUS card to receive more special discounts, e.g. you'll get 25% off cinema tickets on Odeon and 20% off your travels with National Express. Always check if a shop has a student discount available, and if not - just ask! What's a big plus is getting student discounts for your shopping online - for this, sign up for Unidays and enjoy being a student.
3. Use cashback deals
Surely you've already heard of those - you can easily claim money back when you shop. You can get back between 5-10% cashback on retail purchases so if you haven't considered using cashback services - do it! Simply register on Quidco or TopCashBack. Now here's how the internet magic happens; once you shop through the link provided by one of the cashback sites, the store will know you were referred and will register your purchase for a cashback. What's more - these cashback sites have internal offers and bonuses, so always make sure to look out for those!
4. Ditch expensive gym memberships
Is it worth spending £60+ for a monthly gym membership? Of course not! As a student, you have better ways to spend your money. Check what your uni has to offer - they often have affordable prices and don't require you to sign a contract. Also, be smart and take opportunities to try gyms for free before making a final decision. Take the advantage of being a student and ask for the best possible discounts - you'll be surprised how many gyms have discounts for students, it's just the matter of choosing the best one.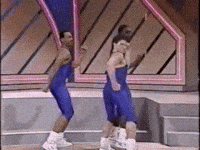 5. Shop in the evenings
According to Natwest Student Living Index 2017, students spend most of their money on food and household items - approximately £78 per month. Just to make sure you are not overspending money on overpriced products, consider shopping in the evening. There's no secret formula on where and how to find the best bargains at supermarkets but the shops tend to drop product prices before they close. This often applies to meat, bread, fruit, salads (everything that can be easily frozen).
6. Cheaper or free cinema
Did we just say FREE? Absolutely. You can sign up for free movie previews at Show Film First, Total Film Screening Club or check Free Movies UK Forum to catch the latest free film screenings. Apart from that, look for the discounts online, regularly check Groupon deals or My VoucherCodes as they often put good deals on cinema tickets. And again, don't forget - you're a student so claim the benefits your NUS card gives you as most cinemas have discounted prices.
7. Get a travel card
Planning your weekend getaway or just want to visit your family on the weekend? Don't fall into overpriced rail and bus prices and do your research before splurging on expensive tickets. Here's our expert tip - invest into a 16-25 railcard, it costs only £30 a year or get it for free if you get Santander 123 Student Bank Account. Also, catch a £1 ride on Megabus, they often have incredibly cheap deals if you book in advance.
8. Make meals with your flatmates
Why not team up with your flatmates and arrange a cooking session on the weekend? Divide the cost between the ingredients and prepare a hearty meal together. Again, make every penny count and look for discounted products and deals in the shops. Don't shy away from supermarket's own brands - you can save a lot by buying "value" range instead of sending a fortune on overpriced well-known brands. All in all, cooking together pays off, not only it's an economical way of saving money but also a fun bonding experience. When was the last time you had a good chat with your flatmates?
9. Don't splurge on books
It may seem ridiculous to spend money on books when you can download it on your Kindle or find the online version, right? Here's the deal - there's no need to buy all your student books for the course, follow these smart tips. Look for second-hand bookshops, buy the books online (Amazon, for example) or buy slightly less expensive eBooks. It's also a good idea to swap books with your colleagues or buy study material from previous students. Another tip (a very obvious one) is to reserve a book that is in high demand from your library - use the free resources that your university has to offer.
10. Student accommodation
Think twice before you buy - this applies to student accommodation, too. As UK accommodation prices are rising every year, you have to look out for the best price out there and be careful not to get yourself into a contract that you are not happy with. Using a reliable service for student accommodation is as important as looking for a university to study. To save your money AND time, try Best Student Halls, a hassle-free student accommodation comparison tool. The service is completely free and you are sure to get the best option for your budget.
Share this article
Popular posts
Register now with StudentJob
Do you want to be kept up to date on the latest jobs for students? Register for free on StudentJob.
Register