There are so many articles online which try to capture what millennials are all about. Many of them amount to stereotypes or simplistic generalisations.
But while it would be unfair to pinpoint certain traits as being distinctly millennial, there are, of course, generational differences – there is always something to distinguish one generation from the next.
When it comes to the world of work, Generation Y tends to place higher importance on certain aspects of their career than older generations.
According to a survey published by the Intelligence Group, 64% of millennials say that when it comes to their career, it's a priority for them to make the world a better place.
Employers are becoming increasingly aware that attracting committed employees will largely depend on giving workers opportunities to make positive changes in the company.
Organisations are also placing a higher value on corporate social responsibility (CSR), which refers to the business goal of creating benefits for the environment and society.
Millennials are the most environmentally conscious generation, according to a Pew survey. So it will matter to many 20-somethings what kind of environmental policy organisations have.
If businesses want to attract as many high-quality applicants as possible, then it would be wise to maintain a strong track record when it comes to CSR.
In light of this cultural shift, if you want to really impress a potential employer in your application, in a job interview or while networking, then you should describe the differences you would like to make in the company and for society at large.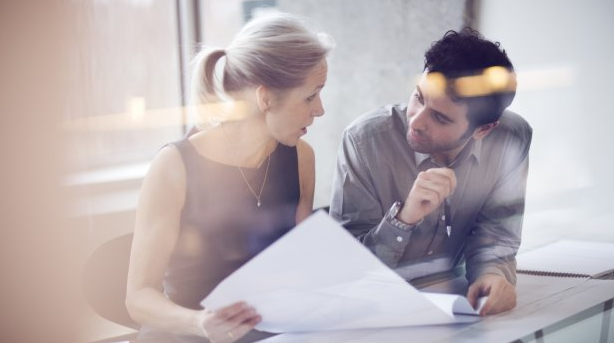 What issues do you care about?
First, think about what environmental or social issues you are really passionate about. It will be useful to describe why you are passionate about these issues and how you live out this passion. Maybe you have voluntary experience or you raise awareness about these issues on a blog or on social media.
However, make sure that your passion is something uncontroversial. Many of us have strong political and religious beliefs, but if you talk about your experience volunteering for a particular political group and your employer is opposed to that group; then your application may not be looked at too favourably.
Keeping the focus on important social and environmental issues is a more reliable way to find common ground and create an engaging form of dialogue.
What skills can enable you to make a difference?
As well as engaging your potential employer, you want to show how your passion about making a difference in the world is relevant. You will need to show what skills you have gained by living out your passion.
If you volunteered for a charity, talk about your duties and what skills these involved. Were you working in a team? What part did you play in achieving the charity's aims? Did you spend time doing a single activity, such as blogging or did you have a diverse set of responsibilities?
Don't sell yourself short by thinking your voluntary experience is unimpressive. Think about a particular time when initiative, communication, planning, organisation, teamwork or digital skills were needed and mention how you used these skills to achieve a certain result.
What are your career goals?
During an interview, you may be asked the classic interview question: "Where do you see yourself in five years' time?" Describing the differences you want to make is a great avenue for answering this question.
You might want to progress in your role so that you gain the kind of responsibilities that will allow you to make decisions about the company's CSR. This will highlight both your ambition and your commitment to realising the organisations' goals and promoting its success.
If your goal is to work for a particular NGO that is doing effective work on an issue you are passionate about, then explain how the current role you're applying for fits in with this career goal.
Mention how you want to develop certain skills or broaden your knowledge of certain areas in order to put you in the best position possible to live out your passion and make a real difference in the world.
Sam Woolfe writes for Inspiring Interns, which specialises in finding candidates their perfect internship. To browse our graduate jobs London listings, visit our website.