For every great takeaway, there's a... not so great one. Unfortunately, since Sheffield is home to a giant amount of fast food delicacies, we have our fair share of places you might want to avoid- and, if you're a new student, you might not have all the insider info on the places you shouldn't touch with a ten-foot barge pole. Here are the worst of the worst, just for you!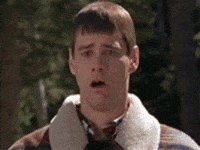 CHINESE- CHINA GARDEN
Rating- 3/10
Distance from uni halls- 30 minutes
Average price- £4.00 per tray
City Road is unfortunately home to some of the worst takeaways we have to offer. Plagued with bad hygiene ratings, poor service and average food, China Garden is no exception to the City Curse. While the prices are especially low, it's a case of getting what you pay for- the chips about as soggy as our average summer weekend, the rubbery prawns are probably made of the same material as a bouncy ball- even the chicken is been cooked for so long I'm surprised no-one has been served a literal a pile of ashes. China Garden is also notorious for poor delivery service, with orders taking over an hour to arrive, turning up about as appetising as your own attempt at cooking. Save your money and just buy a sweet and sour ready meal from Iceland.

PIZZA- CHINO'S
Rating- 2/10
Distance from uni halls- 18 minutes
Average price- £8 for pizza, kebabs for £5
Chino's has a reputation for being the only takeout that even drunk people will turn down. London Road is one of the best areas for delicious takeout food in Sheffield but Chino's is the black sheep of the family (and I wouldn't be surprised if that's where most of their meat comes from). Most of their foods are an enigma that manages to be both mouth-numbingly dry and suspiciously soggy; not to mention the uncanny knack it's had for giving every single one of my friends' violent diarrhoea, one fateful Halloween night. If you're going the distance to London Road on the search of food, walk another minute to one of many other delicious places that will satisfy your need for grease without making your mouth disappointed in your life choices- that is, unless you're particularly attracted to eating cardboard.
PIZZA- PIZZA PRONTO
Rating- 1/10
Distance from uni halls- 4 minutes
Average price- 12" large pizza £6- £8
Pronto and it's next-door neighbour Roma are some of the closest takeaways to halls, meaning new students often fall prey to their reliability and busy storefronts. "There are other people in there, it's gotta be halfway decent, right?" Nah mate. Rookie mistake. Pronto is the first takeaway I've been to where I genuinely couldn't tell if I was throwing up after through a hangover or food poisoning. Spoiler alert- it was definitely food poisoning. Despite ordering and collecting the food in store directly, it was somehow as cold as freezer pizza reheated. There were flavours alright, but not pleasant ones- I'm 70% sure their ham was chopped up Styrofoam packing peanuts, dyed pink to avoid suspicion. The tomato base tasted like someone sneezed on it and called it seasoning and the base itself felt like it had been dropped in the washing up bowl and patted dry with a towel. I know, it's close to home and no-one wants to travel far in 4-inch heels. Trust me, this place is not your friend. It's your backstabbing roommate who steals the food in the fridge CLEARLY labelled with your name and then has the audacity to ask if you're making tea for two when they see you cooking.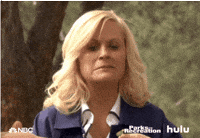 INDIAN- BALTI KING
Rating- 2/10
Distance from uni halls- 15 minutes, delivery available
Average price- £6-8
The best thing about Balti King is its name, mostly because vaguely resembles a Burger King pun. For years students have spread rumours of dumpster diving for ingredients- unsubstantiated, but the food certainly takes like it has a fine seasoning of bin juice. They have an incredibly poor hygiene rating so off the bat you should avoid unless you want to play Russian roulette with salmonella. They have a surprisingly wide range of items on the menu, but its quality over quantity and the bland, overcooked consistency of their cooking isn't enough to justify the higher prices. I will give it credit for being the only place you can have a sit-down Indian at 4AM; the food may be awful but the cacophony of drunk students singing club hits at the top of their lungs never gets old (unless the hangover is already kicking in).

INDIAN- MEHR'S MASALA
Rating- 4/10
Distance from uni- 1 hour, delivery available
Average price- £5-7
Mehr's Masala's name is very fitting because it's the definition of "meh". The menu consists of every generalised Indian food known to the Western world, homogenised together with no particular stand-outs for better or worse. A lot of their food tastes very similar (probably to keep produce costs down), they offer limited sides and are notorious for delivering late, meaning most of their food is as cold as your ex's heart. In one of my lowest food moments, I once ordered a tikka masala from Mehr's that was mostly water with about as much spice as a packet of salt and vinegar Walkers; the only flavour I could find was from the WHOLE boiled egg plopped in the middle. (I still ate it. Stop judging). Mehr's definitely isn't the worst we have to offer, but with Sheffield's large number of Chinese takeaways, there's enough choice for you full of flavour within the student price range to not have to stoop to 'meh'ness.


If in doubt, read the reviews. Sheffield is second to none for our takeaway places but if you're going full unhealthy, you deserve a delicious death sentence. Check out my other list of the best takeaways in Sheffield to give your taste buds the respect they deserve- and remember, you should probably learn how to cook at some point! (At least beans on toast ....?)
Kat Padmore is a writer, filmmaker and A-Level student at Hillsborough College, studying Film, Media and English Literature.
Share this article
Popular posts
Register now with StudentJob
Do you want to be kept up to date on the latest jobs for students? Register for free on StudentJob.
Register