You've just finished school or University and can't wait to get stuck into a new career. But, there's one problem. You're not hearing back from any of the companies you're applying to.
Most fresh school leavers and graduates don't have much real-world work experience, despite being eager to learn. And with no prior exposure to the job market, it's difficult to know how to create an impressive student CV which will make you stand out from the thousands of other job-seeking graduates.
But there are some great ways to boost your CV without having to land a job in the first place - here are 5 of the best:
Gain some easy-access experience
Employers want to hire experienced candidates, but to get experience, you need to find a job - catch 22 or what? Thankfully, full-time work isn't the only way to gain experience.
If you're still studying, make the most of any work placements - they'll put you a step above the rest when it comes to applying for jobs. If University has come and gone, have you considered taking on some freelance or voluntary work?
Approach local businesses, define your skills and offer your help. You could complete a project for them for free to boost your CV, but they might even take you on as a freelancer and pay for your services.
Don't forget to utilise online freelancing websites, too. If you have skills in design, copywriting, accounting, website development, journalism (we could go on!), then put a portfolio of your University or personal work together and get applying. As well as being great experience for your CV, it'll give you a taste of what it's like to be your own boss - not bad for a student!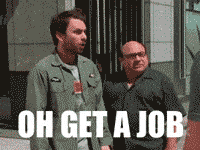 Start a vocational training course
Academic qualifications are extremely valuable, but when it comes to proving you're capable of doing a job, vocational qualifications take the lead. Consider signing up for a vocational course online or at your local college.
Not only will this demonstrate initiative and show that you're committed to the profession, but you'll also gain new practical skills to show off on your CV.
Undertake personal projects

Did you know that an online blog, raising money for a charity, or organising events all help you to develop valuable skills and demonstrate your motivation? Continue or start some personal projects and figure out how you can use these to showcase your value on your CV.
If you've got a blog, how much traffic does it get and how did you achieve that? If you organise events, explain the process and the results - such as the number of attendees, testimonials or profits. No matter what your personal projects are, try to focus on the results in your CV.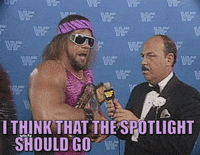 Upload your CV to job websites
The more people who see your CV, the better chance you've got of landing a job! There are loads of job websites out there, so spend an afternoon uploading your CV to every relevant one you can find.
By uploading your CV to these databases, recruiters might come across you whilst searching for new candidates. Don't forget to sign up for job alerts from all the major job websites - that way, you'll be able to apply to suitable roles immediately.
Network on LinkedIn
When it comes to job hunting, the power of LinkedIn is indisputable. There are millions of professionals, recruiters, hiring managers and businesses on there, so not having a presence is a huge mistake.
Make sure your profile is complete and polished, with lots of keywords relating to the industry you're looking for work in. Even better, go the extra mile by commenting on lots of posts, connecting and communicating with interesting people in your industry.

Andrew Fennell is a former recruiter and founder of StandOut CV – a leading resource centre for CV writing, job search and interview advice.
Share this article
Popular posts
Register now with StudentJob
Do you want to be kept up to date on the latest jobs for students? Register for free on StudentJob.
Register