Ok, professional babes - you've nailed getting an interview at your dream job which means you have written a great CV, you've refreshed your online presence and you have THE perfect outfit on standby.
It's a fantastic and fear inticing opportunity to demonstrate how much you feel you are suited to the role and the company as a whole.
So how can you prepare for this?
Positive vibes
If you come along to the interview with an energetic attitude and can truly envision yourself walking away with a job that is suited to you – this will be conveyed to the interviewer as confidence. If you attend an interview with doubts already present in your mind then this can impact your mindset. Even if you are unsure about whether you truly wish to take the role, you can always say yes or no afterwards. The key to any portrayed vibe is body language so try to work on this prior to the interview.
Knowledge is power...
Turn up to the interview with strong knowledge as to why you have applied for this role and do your homework on what the company stands for. It will help if you also can reference any recent campaigns or projects that really stood out to you and helped you to decide on the company as your chosen place of work. You believed in yourself enough to apply, so now is the time to demonstrate this!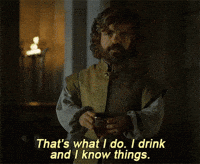 Don't be afraid to show your personality!
Try to insert an element of your personality into the interview and identify opportunities to express what interests you. For example, if you are interviewing for a Marketing role, you will want to discuss what kind of content excites you, what social media channels are you active on, and what types of websites engage you. Channel your inner vibe with a well thought out and manicured manner. Show your passion for the role and industry with subtle hints from your external interests and only emphasise your academic achievements that are relevant.
To ask questions or not to ask, that is the question...
Asking questions can help to convey your genuine passion for the role you are interviewing for. It can be anything from as light as 'what does a typical day look like' and 'what is the dress code' to something more in-depth such as 'what are your current projects' and 'how big is the team I would be joining'. This will ultimately help ease any confusion or de-stressing thoughts you may have following the interview.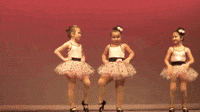 And finally, relax!
The key takeaway from this piece is to relax – you have been selected as the employer believes you have potential. To prevent anxiety-inducing delayed trains or buses you can aim to arrive a little bit early. The best you can do is show enthusiasm but be sure to listen to exactly what the interviewer is saying!
Nafeesa Arshad is a Content Marketer for boohoo.com the global fashion leader of our generation. To find out more supportive careers' related advice click here.
Share this article
Popular posts
Register now with StudentJob
Do you want to be kept up to date on the latest jobs for students? Register for free on StudentJob.
Register