Black Friday is another American Export and people in the US go bat-shit crazy at places like Walmart to hunt, pillage and murder for a mediocre TV. And in 2013, ASDA decided to do just that and introduced cut-throat prices (literally) to its delightful consumers.
The outcome? People lost their shit. They came in hordes, hunted like lions, preying on the weak to ensure they were the first to grasp their bloodthirsty grip around an instant pot 7-in-1 multi-functional pressure cooker. Arrests were made, people were hospitalised and shelves were emptied in minutes.
Flashforward to 2018 and the shopping behaviour has very much changed in the UK.
Online shopping reigns as champion during the manic period. Last year, 66 million people took to the internet and the high street? Well, one store in London opened its door to one lovely looking gentleman, who, with grace, walked in and dilly-dallied around the isles. Pretty anti-climatic if you ask me.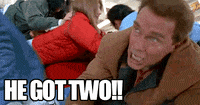 Amazon, however. Oh boy. Thanks to Black Friday and Cyber Monday - made the Founder and CEO, Jeff Benzos a filthy rich man. $100 billion, filthy rich (net value tho). In 2017, they topped $6.17 billion in online sales. Imagine all of the Jäger bombs, pot noodles and degrading behaviour you could buy with that?!
If us students are ordering, who's packing?
The guys and gals working down at the distribution centres. The biggest, Dunfermline, in Fife, is the size of 14 football pitches. Due to the excessive demand, four new centres were created, which in turn, gave 3,500 permanent jobs to the brave and strong. These guys are expected to deal with 64 orders...a second. In the US they are processing 500 orders, a second...
Since Nov 1st they are be stacking £££…
A little shy of Jeff's net worth but Amazon are increasing the wages for the day and night shifts. Day staff will see their wages increase to £9.50, and if you work nights you will earn a decent £11.25. Fancy working overtime to pay for those bills and shots over the weekend? You can earn up to 19 quid!
Check out these work benefits
Amazon knows how to treat their workers, free hot coffee for all! Because let's face it, if Amazon is handling 64 orders a second you will need a quadruple amount of caffeine injected into your blood. They also proclaim that their benefits include full training on sight and fixed shift patterns.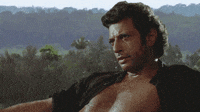 He's the hero Amazon deserves, but not the one it needs right now (Jeff Goldblum for anyone living under a rock)
Anyway, it seems like a fairly normal place to work…
In three years ambulances have been called over 600 times
Yep, that's right, 600 times. Evidently, the free coffee is not enough to subsidise for the crazy hours they work during peak times. What's disturbing is that three of those times, an ambulance was called for pregnancy/maternity reasons and major trauma. However, Amazon was quick to defend these allegations and said the stories were fabricated and in actual fact are not work-related incidents. They also claim that it only accounts to 0.00001% per hour worked.
OK so that puts things into perspective, but it begs the question, why would a pregnant woman go through such trauma?
So I decided to do some digging around and uncovered some disturbing things
Glassdoor is great for many reasons, if you had a positive experience at your place of work, the world can read all about it! Whereas if it was slightly more negative, it is a chance to get potential employees to think about their choices and can provide suggestions to the big guys at the top (if they bother to read it…).
"Sometimes inhumane"
"...Like Stanford Prison, it was a social experiment"
"Worst company to work for"
Yep, that's right. Those are previous and current workers reviews on Amazon and in particular their fulfilment centres around the UK.
Fortunately enough, the positive comments express how nice the workers are, well the 'bottom tier workers' (their words, not mine). And it was, in actual fact, the Management that made their lives a misery.
They were verbally aggressive towards workers for not hitting their targets with one employee writing:
"Treated like a dictators prison with no rights"
I carried on my research and came across a reoccurring comment; how you were spoken to all depend on the colour of your badge. And apparently, if you are lucky enough to have a blue badge, you would have a far easier time.
Evidently, a company with universal domination will always demonstrate this hierarchal structure that allows managers to hold the power against its employees.
To add more to the fire, further Glassdoor reviews expressed how they felt...
"Treated like slaves"
"...We had to be superhuman to complete the tasks"
Clearly, their white collar structure is not sitting well with the hard-working employees, and without them, you would not get your delightful Black Friday order delivered to your door.
It's a shame really, that something that brings happiness to many people, where you can bag a fantastic birthday, Christmas or anniversary present, for cheap and quickly is somewhat delivered to you with a sense of grudge, created by the overworked employees trying to make a living.
So guys and gals, if you are considering a job at Amazon might be ideal for you, especially when your funds are low during your college and university years, maybe think again.
Unless you want these things to happen on the daily:
Timed toilet breaks

Strick break time rules - where you are in fact times from the moment you walk to your locker

55 hour weeks during peak periods.
So yeah, with Black Friday fast approaching you will more than likely take to Amazon to make the order. Therefore, spare a little thought for the workers bringing you the goods. Maintaining a healthy work/life balance is important, especially when you want to maintain your mental health throughout exam and coursework season.

Megan Bryant is an Online Marketer at StudentJob UK. Looking for a job to fund your student lifestyle? Register for your free candidate profile now.
Share this article
Popular posts
Register now with StudentJob
Do you want to be kept up to date on the latest jobs for students? Register for free on StudentJob.
Register