The time is fast-approaching. Mariah Carey is awakening from her 11-month hibernation, the lights illuminate each pathway like a Boeing 747 taking flight and the mulled wine flows through our veins. That's right chaps, it's Christmas.
In addition to Christmas Day, Boxing Day and New Years, there's another important celebration. The Christmas Office Party. Being a student, we are prone to cocking things up and making an absolute fool out of ourselves. Therefore, I hereby propose the things you should definitely not be doing at your Christmas Office Party.
A KISS UNDER THE MISTLETOE IS FINE, ANYTHING ELSE...
Getting intimate is a wonderful thing, souls intertwine, love is in the air and an everlasting moment is created.
Do this at your work party and all you will get is regret, embarrassment and the impending sense of doom, which when articulated sounds a bit like this:
"I want to remain hidden from the world, placed under a blanket with a never-ending supply of crisps"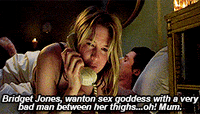 It may seem like a good idea when you are trollied, but remember guys and girls. Your paths will cross in a few days time, with no escape. You'll share the awkward eye contact, maybe a cheeky side smile but there will be no way to rid the memories of that night.
DONT GET WHITE GIRL WASTED
This applies to the men too. We are all too familiar with the stages of the alcoholic journey. Drinks are flowing, confidence is high, ego is boosted; you can take on the world. But at an office party, stop at the stage when you're sobbing over an ex to Keith from finance. You won't remember the conversation, but he will.
AVOID KARAOKE UNLESS YOU WANT AN ETERNITY OF EMBARRASSMENT
I'm not sure what the deal is across all Christmas office parties, but karaoke is a popular one. I mean there is nothing better than belting out Wham's Last Christmas after having a few shots of vodka. It's a liberating moment. Truly. Unfortunately, I and the office went to a karaoke night 3 months ago. For Dutch Courage, I would consume 1 Jager Bomb and a beer before each song. I went up multiple times. If you can sing, gurl you go for it, if you can't then you become the epitome of Bridget Jones (me).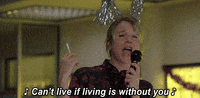 DONT ASK FOR A PAY RISE
Or anything work-related in a matter of fact. Let's face it, the drunker we get, the harder it is to formulate cohesive sentences that sound anything but professional. So, if you have plucked up enough bravery to lead 300 men into war, that still doesn't mean you can go up to the Boss and give your two pence.
DONT START A MUTINY AGAINST YOUR BOSS
Maybe there is a growing sense of hatred towards your manager, maybe he or she has given you a hard time. Flash forward to the office party and that emotion turns into revenge. Please do not rally up co-workers and start a drunk induced mutiny - leave that to the pirates.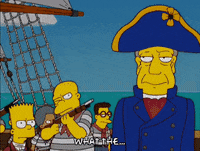 START THE NIGHT WITH AN EMPTY STOMACH
OK so at university it is notorious to actually not line up the stomach with pasta or other delicious carbs as that limits the amount you can get drunk - what a liberty! But remember, a Christmas office party typically involves dinner, chats, drinks, dancing and eloping. Ensure your stomach is full of wine-absorbing foods and voila you can last the whole night.
BUT REMEMBER, HAVE FUN!
Aside from all the jokes, the Office Christmas work party is a chance to see your colleagues let their hair down, relax and have fun. It is a great time to bond with co-workers who you have only ever shared a smile with and quite simply, have a wonderful festive time. Drink those complementary glasses of cheap wine, eat the dodgy looking food and maybe give a cheeky kiss under the mistletoe.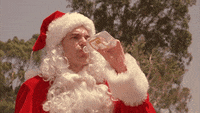 And finally, in the words of the Bible;


"Let beer be for those who are perishing, wine for those who are in anguish!" (Proverbs 31:6)
Megan Bryant is an Online Marketer at StudentJob UK. Looking for a job to fund your student lifestyle? Register for your free candidate profile now.
Share this article
Popular posts
Register now with StudentJob
Do you want to be kept up to date on the latest jobs for students? Register for free on StudentJob.
Register