Digital marketing is a fast-growing industry and now more roles than ever are looking for candidates who can demonstrate digital skills.
In 2019 highlighting these skills in your CV will make you a much more attractive hire, enabling you to get noticed and secure more interviews
Here are 6 digital skills to emphasise in your CV if you're looking to stand out from the competition in 2019.
Copywriting
Writing for the purpose of engaging and persuading readers is a desirable skill in any role. Whether writing internal communications, updating social media statuses or writing blogs or updates for an external website; the ability to effectively communicate and entice customers/colleagues with your writing is a fundamental skill. Demonstrate your aptitude to produce meaningful and appealing content, and you will certainly get more attention from recruiters.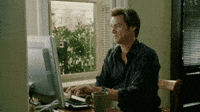 Social media management
An understanding of a wide range of social media platforms can make you more employable to recruiters. Document how you have used these profiles to promote companies previously and describe your knowledge of social media trends.
Include your awareness of how to use hashtags or the best times to promote your message. If you have limited work experience in this area, consider how you have used social media to pursue your hobbies and interests.
SEO (Search engine optimisation)
Appearing at the top of search engines doesn't happen by magic, a lot of research into keywords and understanding aspects search algorithms goes into making this happen.
Pleasing Google is a big part of most businesses' strategies, so companies are constantly on the lookout for employees who can help their website, job postings or adverts appear faster to consumers.
Document any involvement you've previously had in the creation or updating of websites and what methods you've used to increase views or readership, detailing how you used SEO to achieve this.
Graphic design
When it comes to getting any type of content noticed, making it visually pleasing is essential and this is where graphic design comes into play.
Being able to create designs that engage customers or clients and entice them to delve deeper. Whether this is graphics for a company website or social media, showcase your capability to design on a variety of software including Abode Photoshop, Coreldraw or illustrator.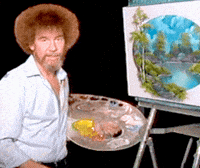 Analysis
Analysing data and metrics is an area of focus for many companies and the need to understand statistics will only increase within 2019.
Reviewing stats to demonstrate trends in areas such as sales or productivity and using this information to enhance future performance is a highly desirable skill.
Consider how you've analysed records previously to adapt the ways in which you or your company works and demonstrate the tools and software you've used.
Email marketing
Communicating with potential customers or clients is made easier through email marketing, delivering engaging messages to the right people, at the right time. But engaging customers and ensuring open and response rates are high is a sought-after skill.
Similar to copywriting you want to showcase how you can attract customers through your writing and how you use analytics to improve your communication.
Andrew Fennell is a former recruiter and founder of StandOut CV, a leading advice centre for CV writing and job search. Andrew contributes careers advice to a number of sites including The Guardian, Business Insider and CV-Library.
Share this article
Popular posts
Register now with StudentJob
Do you want to be kept up to date on the latest jobs for students? Register for free on StudentJob.
Register