University can be an escape from the clutches of your mum and dad's over-the-top parenting. All of a sudden you are unleashed into the world of freedom and independence. Another thing you will escape from is, of course, their purse and wallets. Budgeting or, lack of, is a big worry for everyone, luckily enough there is a free budgeting template for the people who may not be the most confident with planning ahead, praise the lord!
In order to support all your impusilve outgoing, below is a list of the best paying student jobs to help keep your head above water and carry on your questionable instant-noodle-consumption!
Education
This area of work is often missed out by students, especially if they are looking for part time work. However, there are plenty of online tutoring opportunities, which do not require any formal qualifications!
Pay: £10 - £50 per hour
Where: Online tutoring can take place anywhere, all you need is an internet connection, laptop or computer and a functioning brain and hey presto - you can work!
Why: Great pay, convenient and ideal for any student who needs to manage their time effectively with work and studying.
Best for: Students with the ability to demonstrate their knowledge. No need to worry, this is not limited to the worldwide feared, algebra. Instead, students can teach anything from guitar lessons to history!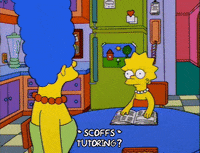 Student Ambassador
Looking for a fun part time job? Become a student ambassador at your university and you will soon find out it is an easy way to earn money and gain valuable experience. What a golden combo.
Pay: £7.80 +
Where: Evidently, this takes place at your university or college. The role will see you working on open days and induction, in addition to any special events taking place in between. So you can still roll out of bed 5 minutes before and still turn up to work on time (not recommended).
Why: Work with good friends, the hours are relaxed and not every weekend will require your presence. Therefore, no sacrifices will have to be made to your studies. Many parents will rely on ambassadors to provide honest information, so make sure you know the best places to grab a cheap pint!
Best for: students who enjoy university culture and takes pride in acting as a role model. If you are looking for internships or placement in your third year, this is a great part time job to have to make your application stand out!
Hospitality
Work behind the bar or at outstanding venues and experience something new every shift. Hospitality work is becoming increasingly popular as a well-paid student job. Check it out below.
Pay: £10 per hour (London)
Where: The wage is taken from London roles and this can fluctuate across cities, however, it is one of more higher paid student jobs! Recently, students have had the opportunity to work at Twickenham Stadium, London Fashion Show and even Buckingham Palace - quite fancy, hey!
Why: if you are a student who grows bored of standing behind the till then this is for you. There is no denying the job can be physically demanding, but oh boy, you will have so much fun!
Best for: Students with plenty of energy, stamina and charisma. Night owls are perfectly suited for this role, and with many companies offering their employees to choose the hours they work, it ties in nicely with your lectures and deadlines.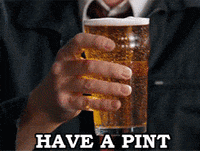 Customer Service
Maybe you are not a student who grows tired standing behind a till - which is fine! But with multi-retailers such as Lidl and Aldi offering versatile roles, a job in customer service may not be such a bad option at all…
Pay: £8.75 - £10.85 per hour (depending on location and London weighting)
Where: Customer assistance roles are everywhere! The above pay is based on Lidl Customer Assistance roles and subsequently have become very popular with students!
Best for: It is important to note that companies such as Lidl and Aldi offer fantastic placement and graduate schemes, so gently place your foot in the door and who knows, maybe you will be driving around a company car! Noice.
Social Care
In particular, being a care worker is not only a high paid student position but also highly rewarding. Offer your help and services to the elderly and vulnerable and create some special, memorable friendships.
Pay: £8.75 +
Where: Similarly to customer service roles, these are nationwide. With the ageing population, no doubt these roles will also be in continuous demand.
Why: This will certainly provide a challenge, but with many workers in the field saying they gain so much satisfaction from their role, it is no wonder more students are applying for similar positions. It can significantly boost your CV too. Develop an array of skills and be more prepared than Lara Croft embarking on our next adventure.
Best for: Due to the highly physical nature and long working hours it is best for students who are studying a part time course or those are not completely swamped with contact time at university. Also, if you wish to go ascend up the social care career ladder, there is no better place to start!
Megan is an Online Marketer at StudentJob UK. Looking for a job to fund your student lifestyle? Register for your free candidate profile now.
Share this article
Popular posts
Register now with StudentJob
Do you want to be kept up to date on the latest jobs for students? Register for free on StudentJob.
Register