According to Hallmark, 145 million Valentine's Day cards are exchanged annually, making it the second largest occasion for sharing card's with loved ones. Guess what, I, out of those 145 million cards, will not receive a single one.
To commemorate this rotten, lonely occasion, I hereby propose the Anti Valentine's Day; showering your partner's with Pandora charms and mediocre aftershave is so last year. Instead, learn how to have a lit time with your friends and say a pleasant f**k you all to the loved up people.
Get Drunk
Laugh vigorously at the couples paying the copious amount of money for a house white at Prezzo and drink-to-forget with a nice bottle of vodka with your chaps. Organise a few drinking games, order a takeaway in and have a good time. You'll soon realise that the guy who screwed you over will mean nothing when you're stumbling to the kebab shop to inhale another dosage of fatty calories.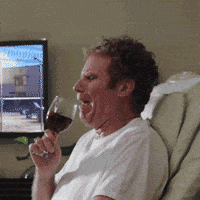 Watch Bridget Jones
Bridget Jones is my spirit animal. A slightly overweight, keen-for-a-cheeky-smoke, alcohol-loving women. That is why on this particular day I can watch this delightfully funny rom-com and laugh at the fact I can relate to her so much.
Is that a bad thing? Probably. Do I care? No.
Watch Apocalypse Now
If the thought of watching a rom-com is a big no-no in your books, then chuck on this bad boy and soak up those glorious action scenes.
Go to Weatherspoons With Your Best Pal
In 2018, Weatherspoons brought us their Valentine Special, which for £20, you and your lucky date could bag a steak dinner, with dessert and a bottle of wine; a banging deal. If this is repeated again in 2019, drag your friends along and in addition to the bottle of wine, order a few pitchers in too.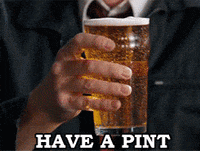 Lose all Inhibitions and Book a Spontaneous Trip
Maybe you'll just think:
screw it, 'I'll go to Amsterdam and celebrate my time there'.
You won't regret it. Check out the coffee shops, raid Febo (which is munchies paradise) and cycle along the canals. Who said romance is dead?
Do That Thing What Rachel, Phoebe and Monica Did with the Fire Ritual and Subsequently Have the Firemen Called In.
Self-explanatory if you haven't lived under a rock since 1996.
Watch a Louis Theroux Documentary
For some reason, whenever I watch a Louis Theroux documentary, I feel happy again.
Head to Tinder and Try out the Worst Pickup Lines and Watch the Fun Unravel.
We live in a world, where such pickup lines exist like:
'I put the STD in STUD, all I need is U…'
'I'm a necrophiliac, so why don't you drop dead and I'll think about it!'
'Got two nipples for a dime?'
Ladies and gentlemen, gather up the worst chat up lines in history, choose your victim on Tinder and wait patiently for a golden reaction.
In retrospect, Valentine's Day is just another ordinary day, but if you fancy a laugh this year then the above should hopefully help with that.
Share this article
Popular posts
Register now with StudentJob
Do you want to be kept up to date on the latest jobs for students? Register for free on StudentJob.
Register