Nothing is more frustrating for students than to see their friends who have studied hard and passed all exams not getting the jobs they dreamed of. The first month after graduation, students cannot stop celebrating. A few weeks later they are walking the streets leaving their resumes in every office in town only to hear rejection. It is sad to think that the four to eight years spent studying for degrees may have been wasted since most end up managing night shifts at McDonald's.
No one wants that to happen to them. Begin the journey towards the entry-level career as early as you can. Career management is just something necessary if you intend on getting maximum benefits from all the hours you have invested in studies. You also want to make the time of the week that you spend working to be the best hours of your life. Career management allows you to obtain new skills, experiences, and capabilities. Here are a few tips that will help you prevent an educational disaster and have success in your career.
Procrastination is your enemy
It is a common misconception that your career will start right after you graduate. This is an incorrect assumption that will cost you future opportunities. Begin by looking for interesting positions before you graduate. Do not default to the stereotypical minimum wage jobs or college student jobs. Keep looking for work that is related to your major.
If you are a journalism student, for instance, you will benefit from working at a print production company which will allow you to look at how businesses function. As an accounting student, you can work at the reception of the local tax office.
You may also enrol for the work-study program. This program matches the students with jobs that suit the courses they are undertaking. Most of the opportunities are on campus, and the counsellors will try as much as possible to pick positions closest to the field of study. These jobs often offer the minimum wage or higher, so it is an excellent way to help students to earn a little more money while gaining the much-needed experience.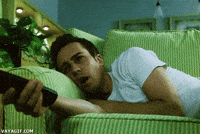 Work on gaining as much knowledge as possible
In college, you will learn numerous skills. Some of them will be more related to your career path than others, but you need to keep an open mind. There is no such thing as useless skills. They will be needed one day. Even when you think you have various skills, do not stop learning. Knowledge expansion is key to a successful career. When creating teams, managers look for people who have skills that they can use in diverse settings. Therefore, look for other smaller courses that will strengthen your major. Always consult your academic advisor to find help selecting the elective courses that will help improve your job hunt process even as you hire EduBirdie essay writing service.
One great course that is often underestimated is typing. Colleges do not require students to have high typing speeds. Basic typing courses are rarely taught in school. In this error of technology, employers are looking for people who can meet deadlines with little or no errors. If your college does not offer such courses, there are numerous typing software online that you can invest in.
STEM
Science, technology, engineering and math are careers that are presently the world's fastest growing industries. With technology booming, it creates a huge field of opportunity that you could benefit from. Even if your course has nothing to do with the subjects, you can still learn the basics that will help you impress your employers and the growing field. They will help build on your analytical skills and make you more competitive in the modern workplace job market.
It would help if you also took up chances to learn arts which will help you understand how to communicate which you can benefit from regardless of what profession you choose. Work on building your confidence and overcome the fear of speaking in public. You can also take up painting classes that will make you more innovation, disciplined and structured. They also encourage you to think outside the box and cultivate patience.
Go for that internship
For your college experience, an internship is a vital part. There is nothing better than hands-on experiences that internships offer. Be sure to choose the right internship that will jumpstart your entry-level career. During your first two years, consider going for simple, straightforward internships. Small, local businesses have more people with the time to train you from scratch. You, therefore, end up learning more. So, Google some of the local businesses and find out if they offer internships and what the qualifications are. Your professors are your greatest allies when it comes to finding great internships. They will recommend you to some companies they know.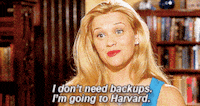 Conclusion
You will have to take a few years to prepare for a career and start implementing some of these tips. There is always time for improvement and for you to take the right steps towards your career. Begin by updating your resume and getting the primary experience and skills required. Look for people with transferable skills like leadership, communication who can pass them to you. Treat your skills like merchandise for sale that will make your employers want you.
Share this article
Popular posts
Register now with StudentJob
Do you want to be kept up to date on the latest jobs for students? Register for free on StudentJob.
Register