This is a guest post from Student Cribs who are the leading provider of second and third-year student houses.
House hunting can be stressful, just like a Black Friday sale. Everyone's anxious that properties are getting snatched off the market before you've even had a sip of your morning tea, but never fear, young grasshopper, Student Cribs are here to help you on your way. Alexa, please play 'I'll Make a Man Out of You' from Mulan… here's how we're going to get you a student house:
How many people?
The first question you need to answer before you even start shopping for a property is how many people are you planning on living with. Bigger groups (7+ housemates) might struggle to find a house later on in the year, as more organised students will have got in there early, so get thinking and get prepared. If you've got a big group of friends and you're already dreaming of all living under the same roof, then you know what to do! Note: living in an enormous house with 8 people could be like a fun sorority or frat but could also be like Cheaper by the Dozen when they have to queue to take a shower. So will it be the bigger the better, or less is more?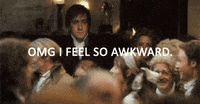 Where?
The location could be the difference between a 2:2 and a 2:1. Living on the outskirts of town may seem like a great idea with the bigger houses and cheaper rent but a 45-minute walk to a lecture after a night of Jagerbombs is as enjoyable as completing your Gold DofE during The Beast from the East. Whether you want to be near the town centre, near campus or somewhere in the middle, make sure you see a range of houses to work out the location that best fits you. Note: Being a student is fun, but we also know it's expensive. Finding a job in your local area can lift that burden off your shoulders and off your HSBC savings account, so make sure you bare this in mind when picking your house location because there is nothing better than a short commute to work.
How much?
Sorry Cyndi Lauper but girls just wanna have FUNDS. House prices can range depending on where you live, from city to city. But you need to make sure you discuss how much you're willing to pay with your future housemates. Save yourself the trouble and find a house where bills are included so that you don't end up falling out with all your housemates because Becky takes a 45-minute shower every morning and uses the washing machine more than Susan. Note: Not only do all Student Cribs properties have their bills included but they also have no fees and no deposits… Thank you, next!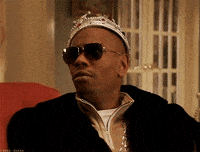 Wait!
Don't just choose the first house you see because you'll have nothing to compare it to! At Student Cribs, there is a huge variety of every bed type, so be sure to check out the website. Have a look online at similar properties, view a couple more before deciding to sign the papers. Would you choose the first flavour of wedding cake you tried at a taster? No. Would you buy the first top you see when you walked into a store? NO. Go home, have a drink and discuss the pros and cons of each house, make sure everyone is happy with the decision and THEN you can jump for joy because you've finally found your new home.
With these handy tips, you'll survive the property hunting season and come out the other side calm, collected and with a sweet crib. If you're still struggling, just keep reminding yourself of the 4 simple points: how many people? How much? Where? WAIT! Or alternatively, just head over to the Student Cribs website, find your location and start from there… it never hurts to be prepared.
Good luck!!!!
Share this article
Popular posts
Register now with StudentJob
Do you want to be kept up to date on the latest jobs for students? Register for free on StudentJob.
Register