We all know that it's hard to land a job when you don't have the right experience on your CV – especially when entry-level jobs are even asking for candidates with work experience.
But what if you could go and get that experience on your own without needing to get a job.
Well, many millennials are doing exactly that by starting side-hustle alongside their studies or day job.
Side hustles are essentially entrepreneurial activities like blogging, freelancing or setting up a business, and they are an excellent way to accumulate skills, experience and confidence.
Here's how to go about boosting your CV with a side hustle.
Choose Your Side-hustle
The 9-5 is no longer the only way to develop your career, you can go it alone with a side hustle and the options are endless.
Consider a pursuit that aligns with the jobs you are applying for to allow it to benefit your CV the most. For example, a side hustle that involves writing and designing could be great for a creative CV, whereas a side hustle involving analysis and reporting would be better if you are looking to build an academic CV.
Whether freelance writing or creating a YouTube channel to showcase your creativity, or setting up an online business, or selling items on eBay demonstrating your entrepreneurial spirit… Select a side hustle that matches with your career aspirations and allows you to build the types of skills you need on your CV.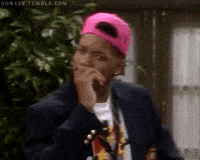 Set Goals and Plan
When starting a side hustle, it's vital to set yourself clear goals as well as having a plan to make those goals happen.
Set targets and deadlines and be realistic with your expectations. Things won't happen overnight but having clear objectives will make it easier to achieve your ambitions.
Use a scheduler online or a calendar to keep track of projects or have a to do lists to prioritise your time. It's essential to be organised, reviewing your goals regularly to ensure you're on track and moving forward.
Start small and build up over time, being open to opportunities and be willing to adjust your goals as your side hustle develops.
Prepare to Work Hard
Taking on a side hustle can produce some great opportunities and the extra income is a huge benefit but be prepared to work hard.
You'll no longer be able to sit back and watch Netflix's after a long day at work, as a side hustle takes time, dedication and motivation. You'll need to work evenings after work, weekends and potentially even sacrifice other areas such as going out or socialising to make things happen.
Being your own boss is about taking ownership and keeping yourself on track, so be prepared to make the effort.
Especially when setting up your side hustle, focusing your attention is key and soon the hard work will pay off.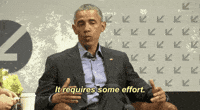 Add to Your CV
When you adopt a side hustle it's key to showcase this in your CV. Add your side hustle not only to your work experience section but also to your personal profile, especially if the skills acquired are relevant to your chosen career.
If your side hustle doesn't directly relate to your career path, consider the achievements or strengths you have achieved through setting up your own business and describe how these can transfer into your full time career.
Where applicable add links in your CV that display your business or projects.
Andrew Fennell is a former recruiter and founder of StandOut CV, a leading advice centre for CV writing and job search. Andrew contributes careers advice to a number of sites including The Guardian, Business Insider and CV Library.
Share this article
Popular posts
Register now with StudentJob
Do you want to be kept up to date on the latest jobs for students? Register for free on StudentJob.
Register