The ultimate catch 22. Need to look for a job, but the experience is necessary to get hired. Every. Students. Nightmare Fear not: read on to discover what jobs are available in London, no experience needed!
Work for a Summer School!
We may just be leaving winter behind us, but it is never too late to look for a summer job now. At a Summer School, you will take on the role of a Student Leader. Don't worry, you will not take the identity of Kim Jong-un, but instead, be expected to motivate the students aged 6-18 to take part in fun activities and reception duties.
Luckily enough, you normally do not need the experience to be charismatic and energetic, so this is why it is a great opportunity for anyone looking to enjoy their summer, whilst earning money!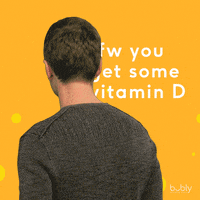 Listen to the big man himself
Bar Work
Undeniably we enjoy a good drink, but sometimes it is also a good idea to hold the reigns and serve them instead. London is home to an abundance of bars and pubs so as a student you will no worries in looking for a job in the City.
What might seem a stressful job working nights and over the weekends, many students actually end up enjoying the role! Working with a great group of people, and treating yourself to a few drinks after is a nice way to keep the morale high.
Hospitality Events
Sometimes students grow tired of the same setting, similar to a powerpoint slide in a lecture theatre. If you are looking for a job in London with no experience, but don't want to grow bored, then an events job is worth considering.
Have the chance to work at stadiums, large scale events and gigs; it will sure make your friends jealous!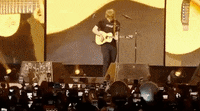 Get paid for listening to Ed? Lovely
Internships
Internships in London are everywhere and yes there is no denying, you will not be presented with the salary of a millionaire.
However, internships allow students to gain insights into the professional working world. Cover industries from marketing, finance to fashion and prepare yourself for a career of your dreams. Most obviously, training is provided so the feared 'experience is needed' will not be making an appearance on the job description.
If this has given you the inspiration needed to start applying for jobs, but you have no idea how to write a CV or you think your interview skills are the equivalent of a snail, then be sure to check out our application tips. Discover new CV templates, how to search for a job using social media and voila! You're hired.
Share this article
Popular posts
Register now with StudentJob
Do you want to be kept up to date on the latest jobs for students? Register for free on StudentJob.
Register